Pre-budget consultations: Minister Padayachy receives representatives from Association of Mauritian Manufacturers
The Minister of Finance, Economic Planning and Development, Dr Renganaden Padayachy, received, yesterday in Port Louis, representatives from the Association of Mauritian Manufacturers (AMM) in the context of pre-budget consultations 2023-2024.
In a statement after the meeting, the Chief Executive Officer of AMM and Made in Moris, Ms Shirin Gunny, highlighted that discussions with the Finance Minister focused on an Energy Transition programme for Small and Medium Enterprises (SMEs), innovation, employment, and public sector procurement. The setting up of a dedicated space for Made in Moris products at the Sir Seewoosagur Ramgoolam International Airport in Plaisance was also on the agenda.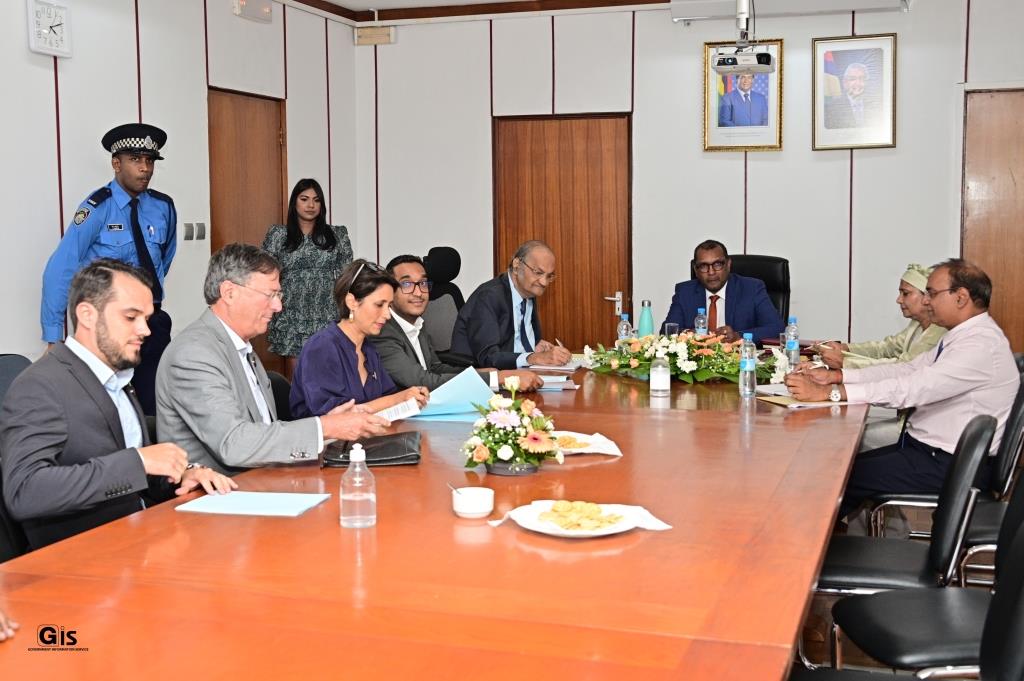 Speaking about the public sector procurement, Ms Gunny observed that local companies already benefit from a 40% preferential margin for public procurement tenders. As such, she pointed out, it was proposed to establish a Dashboard so as to enable the Procurement Policy Office (PPO) to provide information on the demands and needs of the public sector. This, she stressed, will thus allow the AMM – Made in Moris network to respond in a concrete way to the real needs of the PPO.
According to her, some of the problems related to access to new markets for our local SMEs would be solved as Government is one of the largest buyers in the country.
Furthermore, Ms Gunny reminded that since the end of 2022, the Made in Moris label also extends to services, in addition to products. This addition of certification for the service industry, she remarked, will help to integrate more responsible local companies into the supply chain of groups and companies wishing to commit to the Made in Moris Pledge.
It is recalled that the Made in Moris label regroups more than 150 companies in seven different sectors, and is celebrating its 10th anniversary this year.
Source : GIS – 16 March 2023